About Shisei Senior Service Cente
Shisei Gakusha Tachikawa Social Welfare Foundation
Comprehensive welfare facility for the elderly
Established 1951
Shisei Senior Service Center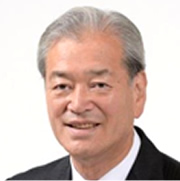 Chairman of the Board
Masaaki Hashimoto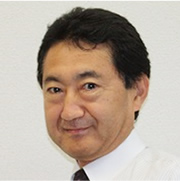 General Manager
Hiroyuki Asahi
| | |
| --- | --- |
| Nishiki block | Block Manager: Keiko Yoshigami |
| Tamagawa block | Block Manager: Norio Nakagawa |
| Kiitos block | Block Manager:Masaki Otomo |
| Kokubungi block | Block Manager: Itsu Suwa |
| | |
| --- | --- |
| Address | 6-28-15 Nishikicho, Tachikawa City, Tokyo |
| TEL | 042-527-0031 (main) |
| FAX | 042-527-2646 |
| E-mail | shisei-home@shisei.or.jp |
History
The non-profit organization Shiseigakusha started as a welfare service under Government Regulation for Juvenile Delinquency in 1912. It is the origin Shiseigakusha Tachikawa organization which was accepted by the Government as a welfare foundation in 1942. After World War II, under the new welfare law Shiseigakusha continued to provide various welfare services, including child welfare, welfare for the elderly and childcare services based on the philosophy of "a sincere heart."
Since its opening as a home for the elderly in 1951, the Shisei Senior Service Center has been responsible for welfare for the elderly in the Tachikawa area for more than half a century, and has developed pioneering projects that meet the present needs of the local community, by opening a Rest home for the elderly in 1963, as well as a Care home for the elderly and a pioneering day care center (day service center) in 1977.
In 1998 Shiseigakusha was divided into two separate foundations, Shiseigakusha Tachikawa and Shiseigakusha Tokyo.
A unit-based care home for the elderly was established in April 2000. In April 2003, a group living home (Supported independent life style unit and Group home) was established as an alternative to the Care home for the elderly, suggesting a new lifestyle for the elderly.
The Shisei Senior Service Center started a base for new services to develop services in cooperation with local NPOs in Higashi Motomachi, Kokubunji City in 2006. In 2009, a community-based facility, the Shisei Home Minna, was established in Namikicho, Kokubunji City. The idea of this home is communication and co-existence between generations.
This home strives every day to provide comprehensive services that support the lives of elderly persons and their families, as a residential facility and a base for in-home services.
As a member of a local community
Events such as the Shisei Senior Service Center Bazaar serve as opportunities to deepen understanding for us as a local facility, with the co-hosting, cooperation and participation of the local community in order to enhance mutual exchange.
Furthermore, as part of the efforts to implement "welfare education," we are vigorously advancing exchange between neighboring elementary and middle school students and facility users.
Volunteer activities
Around 900 volunteers are involved in a variety of activities at Shisei Senior Service Center every year. Volunteer coordinators can provide consultation for people who are interested in volunteer activities. Please feel free to contact us any time.